Alma Mater Studiorum – Università di Bologna
Alessia Mariotti
Alessia Mariotti was the head of the Center for Advanced Studies in Tourism (Rimini Campus) between 2014 and 2018 and is Associate professor in Economic Geography. Her main research interest are: cultural heritage, culture and local identity in a regional development perspective, participatory processes in local tourism development, territorial partnership strategies and territorial promotion policies for sustainable tourism development, management plans and monitoring indicators for World Heritage sites, cultural routes and cultural itineraries. She teaches Tourism Systems and Cultural Routes, Geography of Sustainable Tourism, Cultural Geography of Tourism, Local Development and Cultural Routes, Cultural Geography of Local Development, Tourism and Sport Geography. She is a member of the PhD doctoral committee in "ARCHITECTURE, DESIGN, PLANNING" – University of CAMERINO and Responsible for the University of Bologna of UNESCO/UNITWIN Network "Culture, Tourism, Development".
https://www.unibo.it/sitoweb/alessia.mariotti/en
Antonello Scorcu
Antonello Scorcu is a UNIBO Economic policy and Cultural Economist. His research interests in cultural economics are focussed on pricing and quality evaluation of fine art items. He served as a Director of the Bachelor Degree in Economics and Management of Tourist Services (2001-06) and of the Bachelor Degree in Economics, Markets and Tourist Systems (2006-09). Co-founder of the European Workshop on Applied Cultural Economics he has been a member of its Scientific Committee in 2001-17. Former Director of the UNIBO School for Higher studies in tourism, he is currently member of CAST, the UNIBO Center for tourism study. Among the publications in the field, "Cultural tourism and temporary art exhibitions in Italy: a panel data analysis", in Statistical Method and Applications, 2011, with F. Di Lascio, S. Giannerini and G. Candela; "Seaside tourism and eco-labels: The economic impact of Blue Flags", in Tourism Management, 2015, with C. Capacci and L. Vici and "On the relationship between reserve prices and low estimates in art auctions", in Journal of Cultural Economics, 2018, with M. Castellani and P. Pattitoni.
https://www.unibo.it/sitoweb/antonello.scorcu/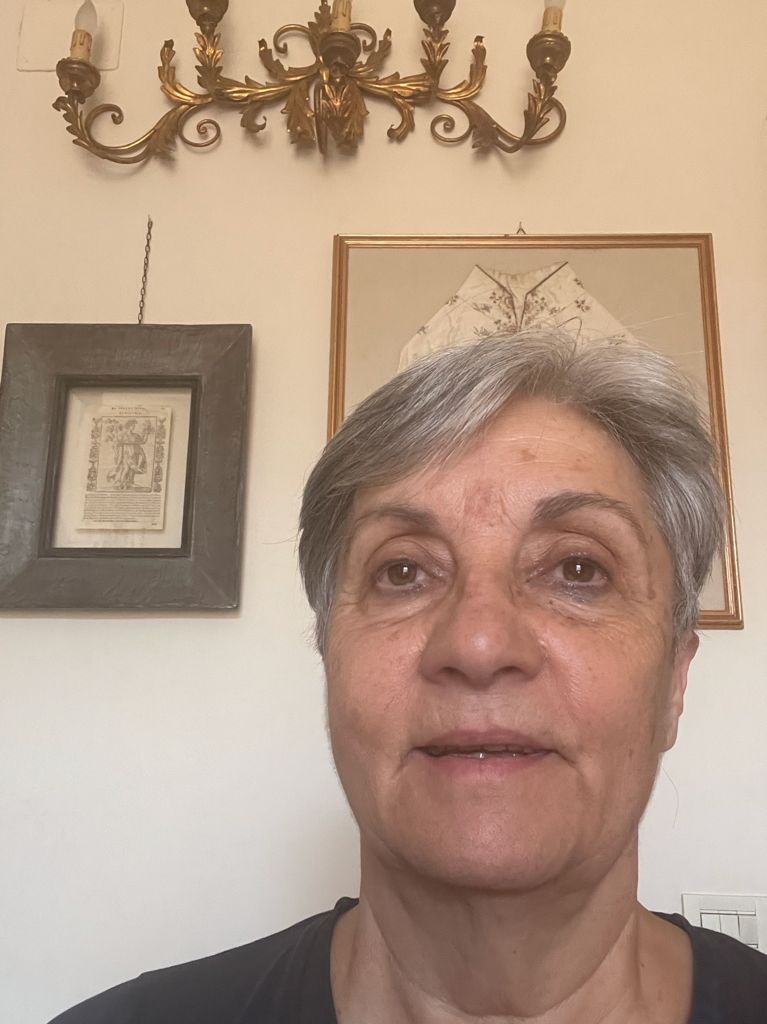 Fiorella Dallari
Fiorella Dallari has been a Professor of Alma Mater (PAM) since 1 November 2018, former associate professor of Political and Economic Geography since 2004 at the Rimini Campus of the Alma Mater Studiorum – University of Bologna in the Department for Life Quality Studies. In 1972 she began her research activity in the Faculty of Economics and from 1980 on didactic activity in the geographic field (disciplinary sector M-GGR / 02), with a 1st level national qualification (2012). In the field of research, she deals with tourism geography, economic-political geography and regional geography. Currently her research topics are: Local and sustainable development; Heritage and sustainable tourism; Pilgrimages, cultural itineraries and tourist routes; cooperation and sustainable tourism; Heritage, social participation and citizenship; UNESCO Heritage and Religious Heritage.
Maria Laura Gasparini
Maria Laura Gasparini is a tourism professional with over 10 years of work experience in the travel and hospitality sector. She has a degree in Tourism Economics and Management from the University of Bologna and has specialised in the role of sustainability indicators as policy making tools. Her main research interests are sustainability monitoring, community-based tourism and regenerative tourism. She is currently Research Fellow at the Center for Advanced Studies in Tourism, Bologna University, where she is contributing to the management of several EU funded projects, such as rurAllure and Fab Routes, focused on cultural routes and rural development.
https://www.unibo.it/sitoweb/marialaura.gasparin3/en
Patrizia Battilani
Patrizia Battilani is a UNIBO Economic Historian. Her research focuses on cultural heritage valorisation, public history and economic history. She has been visiting scholar at the University of Sidney (2013) and Glasgow (2018 and 2019). She served as director of the Bachelor degree in Tourism Economics (2012-2016). She has experience on participating and managing national and international projects as Head of CAST, the UNIBO Center for tourism study. She is responsible for the UNIBO Unit of the Interreg Italy-Croatia project Recolor (Reviving and EnhanCing artwOrks and Landscapes Of the adRiatic). Between 2018 and 2019 she coordinated a transnational research on dissonant heritage focusing on the European cultural route ATRIUM. Her last publications include How to cope with dissonant heritage: a way towards sustainable tourism development in Journal of Sustainable tourism (2018) with A. Mariotti and C. Bernini.
https://www.unibo.it/sitoweb/patrizia.battilani/en
---
Associazione Europea delle Vie Francigene
Elena Dubinina
European projects and International relations advisor. With her extended work experience in international organisations and academic background in cultural management, Elena oversees international relations and manages European projects of the EAVF. A travel enthusiast, she spends her free time backpacking all over the world.
Luca Bruschi
EAVF director. Leading the EAVF since 2013, Luca has extended work experience in international organisations and public bodies. With a background in art history and tourism, he is a freelance journalist, consultant, and a hiking enthusiast. Among his publications there are numerous articles in Italian internet media and a book "Via Francigena – una Strada Europea".
Myra Stals
rurAllure project officer for EAVF. Myra has a background in Italian Language and Culture, and has previously worked in the field of International Higher Education. She will be managing the rurAllure communication channels and contribute to the Thermal Heritage pilot. Myra has a great love for bike touring and the environment, and is the founder and president of environmental initiative Cycle 2 Recycle.
Aleksandra Grbic
Aleksandra has a Master's Degree in Sociology and social research. After graduation, she also attended two advanced training courses in "Innovation in social enterprises"(2015) and in "Project Management"(2019). In her last experience she worked for 4 years in a social cooperative as Accessible travel and tourism manager where her main tasks were: implementation of new accessible tourism services; organisation of holidays option for users with disabilities; management of fundraising activity; participation in EU-funded projects; care and management of the PR and communication activities; start up and management of a new accomodation facility. Since October 2019 she has worked for Homo Viator San Teobaldo Foundation as a referent for EU projects related to Romea Strata and its implementation.

Luisa dal Prà
Romea Strata coordinator. has a Bachelor's Degree in "Forest and Environmental Sciences and Technologies". She worked at the "Regional Forest Service" in Veneto Region managing the administration of projects, as Director of extinguishing forest fire department and teaching courses in the
environmental sector. Since 2015 she works at the Pilgrimage office (now Homo Viator Foundation) managing the Romea Strata project. She traced the route, georeferenced it and collaborated in the realization of European projects for the Office.
Raimondo Sinibaldi
Raimondo Sinibaldi has been the Director and the legal representative of the Pilgrimage Office of the Diocesi of Vicenza for ten years and the President and the legal representative of the Homo Viator Foundation, wanted by the Diocese of Vicenza. For thirty years he has accompanied groups of pilgrims in Biblical Lands and in significant places of pilgrimage, such as Rome, Santiago de Compostela, Częstochowa, Lourdes, etc. In particular, as far as the Holy Land
(Israel-Palestine) is concerned, he has the official guide certification issued by the competent ecclesiastical authorities, having completed studies in the Theological Faculty of Vicenza and at the Jesuit Community in Jerusalem. He contributed to the ideation and promotion of the Romea Strata project.
Silvia Cavinato
Silvia has a Master's degree in History of Arts and Conservation of Artistic Heritage, obtained at the Ca' Foscari University of Venice. From 2009 to 2012 she worked at the Diocesan Pilgrimages Office with the task of organizing pilgrimages to the Middle East, managing the collection of books "Bible and the Holy Land", organizing the international cultural event "Lymph of the Olive" and to coordinate volunteers. Since 2012 she has worked at the Girolomoni Cultural Foundation in the Marche Region, with administrative tasks, organization of events and editing of the magazine Mediterraneo Dossier dedicated to biology, religion and current affairs. Since 2019, she has worked for the Homo Viator – San Teobaldo Foundation where she has the task of managing pilgrimages, the communication of the Foundation and supporting the Romea Strata project.
---
Fundación Uxío Novoneyra
Ana Lombardero
FUN Technician on Sustainability and Environmental Awareness. PhD in Biology and MSC on Biodiversity and Conservation Biology. Experienced in Environmental Education (formal and non-formal, she has volunteered with organizations including the Max Planck Institute of Ornithology and the Doñana Biological Station (CSIC).
Branca Novo Rey
FUN Arts Director and Member of FUN Board. Technician on Cultural Management. Phd on Art Education and Political Sciences and Master in Digital Publishing. Between 2015 and 2019 she was the Deputy Mayor of the City Council of Santiago de Compostela and Cultural Policies Councillor and since 2019 opposition councillor.
Bruno Arias
FUN Junior Technical Assistant on Communications. Degree in Audiovisual Communications. Graphic design, audiovisual contents and DigitalMarketing tools.
Cibrao Cabo
FUN Technician on Cultural Management. Phd in History and Postgraduate in Digitization of Cultural Heritage. Trained on Heritage Management, Museums and Archaeology he is responsible for the management of the FUN Archives and guide at Novoneyra's House Museum.
Lía Pérez Domínguez
FUN Technician for Tourism Strategies and Internationalization. Phd in Journalism & Media and Postgraduate in Tourism Destination Marketing. More than 10 years of work experience in local tourism policies and strategies. Comms Officer for the European Cultural Route of Historic Thermal Towns (EHTTA) between 2016 and 2018 and certified SICTED Agent.
María González Borrajo
Responsible for Administrative task & management. Diploma in Social Work, specialized in Public administration and inclusion. More than 10 years of experience in management of various social care programs with different groups, developing and implementing projects of sociocultural social intervention.
Miguel Anxo López
FUN Technical Assistant for Heritage Management and Disseminations. Filmmaker and Writer he has studies on Cinema Direction and Laws. Guide to Novoneyra's House Museum.
---
GVAM Guías Interactivas SL
Guillermo Laseca
International Business Coordinator of GVAM GUIAS INTERACTIVAS. carrying out the coordination of the company's international activity and the management and coordination of European innovation and development projects within the framework of the H2020 program.
Graduate in law and economics for the Carlos III University of Madrid and MBA in International Management at the ICEX-CECO institution later working as International Trade Advisor at the Economic and Commercial Office of Spain in Sydney.
Jaime Solano
Jaime Solano has a degree in Economics and Business Administration from the Universidad Pontificia de Comillas ICADE and a PhD in Information Sciences – Audiovisual Communication – UCM.
He has been the managing partner of Dos de Mayo Multimedia since 1995 (www.2dmayo.com) and GVAM Interactive Guides S.L., specialized in museum guiding and enhanced visitor experience IT with a ready-to-market perspective. Founded in 2013, GVAM was born with the aim of reinventing the concept of a guided tour enabling to maximize contents and to profit the new diffusion channels such as mobile and social media.
As a teacher, he has been an associate professor at the Carlos III University of Madrid since 2003 and at the Camilo José Cela University from 2000 to 2004. He has directed several university Masters on ICTs in the audiovisual field and has coordinated various seminars and specialization courses in the same area of knowledge.
---
Kormányzati Informatikai Fejlesztési Ügynökség
Attila Debreczeni
IT engineer at KIFU.
My loves: my daughter, my son and my wife.
btw I like the cloud computing, super computing, federated AA, middlewares, networking, IoT, drones… and the well-documented systems 😉
Dézsi Géza
<dezsi.geza@kifu.gov.hu></dezsi.geza@kifu.gov.hu>
Software engineer at KIFÜ, my main focus is to deliver high-end solutions based on PHP and cloud technologies.
Kádárné Kelemen Ildikó
She is in charge of international projects and proposals at KIFÜ, Hungarian Governmental Agency for IT Development. Before joining the KIFÜ team she was a management consultant specialized in international business and worked in project management in the energy sector. She obtained her first degree in Tourism Management at the Budapest Business School. Later she completed a Master in International Economics and an MBA postgraduate course at the Graduate School SDA Bocconi in Milan, Italy. She spent altogether 10 years at MALÉV Hungarian Airlines, initially responsible for the Spanish market and special events, later on as an internal consultant in the strategy department. She worked as a senior consultant for a Dutch – Hungarian consulting firm, then a year in Madrid for Accenture on change management tasks. Apart from English, she speaks Spanish, Italian and German. She is particularly interested in projects related to cultural heritage.

Mohácsi János
Tünde-Emőke Trif
software developer at KIFU
Vas Réka
---
Municipio de Vila do Conde
Ana Serrão
Graduate and master in Educational Sciences, and executive coordinator of a community street musical "Um porto para o Mundo", based in the participation of Vila do Conde´s shipyards, during the Portuguese maritime expansion in fifteenth and sixteenth century, which is part of the municipal project to promote the registration of the ancient naval construction and repair techniques of wooden ships in Vila do Conde, in the National Inventory of Cultural Immaterial Heritage, is the responsible for the educational activities of the Museum of Vila do Conde.
Ivone Pereira
Graduate in Anthropology and postgraduate in Museology, her main field of research and expertise has been the ancient techniques of wooden shipbuilding in the existing shipyards in Vila do Conde. In 2012 she was the co-coordinator of the permanent exhibition of the central core of the Museum of Vila do Conde, and since 2014 she became the main responsible of the Museum de Vila do Conde, that is a polynucleated structure, constituted by the José Régio's House Museum, the Bobbin Lace Museum ant the Royal Customs House/ Naval Construction Museum and the Sixteenth Century Portuguese Replica Carrack – Nau Vila do Conde. She is also responsible for the preventive conservation of all the museums and its collections, its environmental monitoring, plague control, etc. In 2015 she became senior coordinator of "Vila do Conde- um porto para o Mundo", a project to promote the registration of the ancient naval construction and repair techniques of wooden ships in Vila do Conde, in the National Inventory of Cultural Immaterial Heritage.

Maria José Azevedo da Silva Meneses
Postgraduate in Communication, Marketing and Public Relations Advisory, is the current coordinator of the Municipality Communication Department.
Pedro Miguel Brochado de Almeida
Graduated and master in Archaeology, Pedro coordinates the Archaeological Department of the municipality of Vila do Conde, since 2012, and apart from other interests, has developed work within the Portuguese Pilgrimage Routes, namely, the Portuguese Way to Santiago de Compostela. He is the responsible of the municipality for the itinerary that crosses Vila do Conde's region, in both of the Portuguese Ways to Santiago, the Central and the Coastal one, and for the management of the Pilgrims Hotel "Albergue de Santa Clara" located in the city center.
Rui Maia
Graduate in Heritage Management and Art History, post-graduated in Museology, master in Portuguese Art History and currently developing his scholarship doctorate (FCT|SFHRH/BD/13008/2017) around the artistic expression in José Régio's and Julio Saul Dias literary production .Integrated member of the TIH – Tangible and Intangible Heritage in CITCEM – Transdisciplinary Research Centre «Culture, Space and Memory» is an I&D research unit devoted to research in the Humanities, in particular in the fields of History, Archaeology, Art History, Literary and Cultural Studies, Museology, Historical Demography and Information Science and member of the Municipality Division of Tourism, Culture and Communication of the Municipality of Vila do Conde, since 2020.
---
Mária Út Közhasznú Egyesület
Brigitta Buknicz
I am a project management specialist involved in the preparation and full implementation of projects. My tasks also include coordinating projects and liaising with partners. I have been working as a volunteer at Mária Út Public Benefit Association for almost 2 years.
Gergő Bodor
Project management and IT specialist, works at Mária Út Public Benefit Association for almost 10 years as a volunteer. I'm responsible for project management, project preparation and identification, and IT development.
Ivett Medve
I am an organizing events and travel arrangements specialist. I have been working as a volunteer at Mária Út Public Association for almost 10 years.
I have a lot of experience in the fully comprehensive organization of pilgrimages and larger pilgrim events. I'm also working for project management, project preparation.
Péter Csuti
Tourism and rural development specialist, works at Mária Út Public Benefit Association for almost 5 years as a volunteer. I'm responsible for contact with partners and authorities.
Furthermore I'm skilled in organizing equestrian events and pilgrimages, he has been involved in organizing such events for more than 10 years. He participates in competitions and shows as a competitor and official person also.
Veronika Szabó
I have been an employee of Mária Út Public Benefit Association for almost two years. I assist in the general management and administration of the company. My tasks also include the organization of large-scale events and coordination of our volunteers as well.
Zsófia Galgócziné Szabó
I have been an employee of Mária Út Public Benefit Association for almost five years. I coordinate the tasks of the association, the infrastructure of Mary's route, and our volunteers as well. I support the organization of pilgrimage.
---
Norges Teknisk-Naturvitenskapelige Universitet – NTNU
Gioele Barabucci
Gioele Barabucci is an associate Professor of Computer Science at NTNU, the Norwegian University of Science and Technology. He received his PhD in Computer Science from the University of Bologna. Prior to coming to NTNU, he was Marie Curie Experienced Researcher and later Managing Director at the Cologne Center for eHumanities of the University of Cologne.
His main research topics are the design of knowledge (how to represent and store information) and the evolution of information (understanding and forecasting how data and its structure will change over time). Concretely, this means studying comparison algorithms, devising versioning systems, formalizing document models, as well as researching ontologies, legal documents and multilingual systems.
He is currently working on the formalization of the concept of "document evolution": how documents change through time due to human edits, changes of format, translations, and so on. In the past he has worked on collation systems for large-scale critical editions (Capitularia, Averroes), the Cologne Sanskrit Dictionary, the Akoma Ntoso standard for legal documents and many other academic and open source projects.

Gunhild Paulsen

Mari Bjerck
Ole E. Wattne
⤳ Assistant professor at Department of design, Faculty of architecture and design. I have worked with graphic design, information design and interaction design since 1995 and have been teaching in the fields of graphic design, information design, information architecture and wayfinding systems since 2006 on both a bachelor and master's level. Program leader for Bachelor in graphic design from 2011–2019 and supervising master projects on Master in interaction design from 2011. Have a BA (hons) in Graphic information design from the University of Westminster (1999) and a Master of Arts in information design from the University of Reading (2011), and am currently pursuing a PhD in design concerned with knowledge construction in the field design for wayfinding. http://www.ntnu.no/ansatte/ole.wattne

Tone Woie Alstadheim
---
Slovenská Technická Univerzita v Bratislave

Eduard Kuric
Assistant professor at the Institute of Informatics, Information Systems and Software Engineering FIIT STU. He explores user experience, user behavior analytics, user modeling, personalization, and human computer interaction.
Juraj Vincúr
PhD student at the Institute of Informatics,
Information Systems and Software Engineering FIIT STU.
He explores the potential of virtual, augmented, and mixed
reality in education and software development. He also
works with UX using ET and EEG technologies. He
integrated these technologies with selected
virtual/augmented reality headsets and developed his own,
open-source, high-speed binocular eye tracking system.
Ján Lang
Assistant professor at the Institute of Informatics, Information Systems and Software Engineering FIIT STU. His research focuses on object-oriented analysis and design, software engineering, complex event processing, educational content engineering, applying software engineering principles in education and educational content modeling.
Michal Kováč
Assistant professor at the Institute of Informatics, Information Systems and Software Engineering FIIT STU. He holds an MSc in software engineering (University of Oxford) and PhD in genetics (Comenius University). He was a lead data scientist at the University of Basel. His main scientific interests are in the domain of precision medicine, data science, statistical learning, and genomics.
Pavle Dakić
A PhD. student at the Institute of Informatics, Information Systems and Software Engineering FIIT STU and Singidunum University. He is specialized in software development solutions that are business-oriented in using different technics like SEO/SEM, HPC Systems, CI/CD, QA/QC, etc. His research focuses on designing high-performance software aiming at increasing user satisfaction in consuming and using digital content.
https://www.linkedin.com/in/pavledakic/
Valentino Vranić
Associate professor in software engineering at the Institute of Informatics, Information Systems and Software Engineering FIIT STU. He maintains a long-term interest in interconnecting human and realization aspects of software development. He is passionate about exploring analogies between software development and drama and is interested in how computer science can contribute to arts and social issues.
http://fiit.sk/~vranic
Viera Borðoy
Project manager at FIIT STU. She is experienced in preparation and management of Horizon 2020 program and Interreg Central Europe scheme. During the past 6 years, she has been working for the two largest universities in Slovakia: Comenius University and STU.
---
Universidad Autónoma de Madrid
Miguel Gómez Heras
He is Assistant professor at the Geology ad Geochemistry Department of the Universidad Autónoma de Madrid. He is BSc in Gemmology (IGE, 1995) and in Geology (UCM, 2000), with a PhD degree in Geology (UCM, 2005).
He has expertise in creating and performing outreach activities, specially based on universal design. His experience in outreach includes participating in the creation of "GeoMonumental Routes", an initiative to deliver geological knowledge through built heritage. The applicant set the first Geomonumental Routes in Madrid and in Belfast (for which he received the Queen's Annual Fund from Queen's University Belfast in 2009). He won two outreach prizes (2012, 2014) within the "Heritage Cluster" of the International Excellence Campus "CEI Campus Moncloa" and two first prizes at the Spanish edition of "Science on Stage" (2014) in the category "Science, Engineering and Values" for outreach activities targeting people with disabilities. He founded and chairs the association "Ciencia sin Barreras / Science without Barriers" recognized by the NGO Zero Project as one of the best Innovative Practices in 2016 on Education and ICT of the world: http://zeroproject.org/practice/spain-ciencia-sin-barreras/.
He was invited to be a lecturer to the "Confronting Barriers to inclusion: opening the gate to accessible fieldwork" event held on 26 June 2015 at the Geological Society of London. He has been awarded with the Jeremy Willson Charitable Trust & Thomas Jefferson Field Research Funds from the Geological Society in 2015 to perform the project "Field-based geology teaching for people with deaf-blindness in the Basque Coast Geopark (Spain)". He also received one of the first Public Engagement Grants from the European Geosciences Union (2016) to carry out a Stratigraphy field trip for people with visual impairment.
Research interests: Decay assessment of Cultural Heritage; Accessibility and Universal Design for Learning
https://publons.com/researcher/1231458/miguel-gomez-heras/
Raquel Castelo
She has been a professor in Archaeology at the Prehistory and Archaeology at the UAM since 1991, and she has been the Academic Department Secretary since 2010. She is also Magister of Museology (UCM), with a large experience in musealization and diffusion, taking part in national projects and exhibitions. In the last few years she has worked also in the diffusion of women in History since Antiquity, but also about the inclusion of women in the diffusion of Cultural Heritage. She is expert in Cultural heritage management as a tool for an economic, social and cultural development and she has directed more than 25 Master's Thesis, most of them focused on the field of Museology, including aspects like: Intercultural education, museology of temporary exhibitions, musealization of archaeological sites and interpretation centers, application of
new technologies (Augmented Reality) to Cultural sites, the importance of social networks in the Communication of Heritage Centers, studies about the public to these sites (monitoring studies), digital museums, etc.
Sandra Romano
She has a PhD in Classical Philology from the Universidad Complutense de Madrid, and she has been an assistant professor of Latin language and literature at the Universidad Autónoma de Madrid.
She has also had the opportunity to research in the Universities of Siena, Athens and Oxford. She has also a second main research theme in the field of the Digital Humanities, mostly about documentary databases and digital editions of classical texts in TEI-XML.
She is technical director and chief programmer of the digital research project 'Thebarum Fabula' (http://thebarumfabula.usc.es), a digital library of the ancient Greek and Latin texts, with critical editions and translations into modern languages. She also collaborates with the eXistSolutions team,
developers of the open source and free publishing toolbox TEIPublisher, a standard in the field. In addition to her knowledge of Latin and Ancient Greek languages, she reads and speaks fluently in English, French, Italian and Modern Greek. She has also collaborated in some proposals about Ancient Thermalism.
Silvia González-Soutelo
PhD in History at the USC and High Graduate in Archeology from the UB, at present, she is a post-doctoral researcher 'Tomás y Valiente' at the University Autónoma de Madrid (UAM) and MIAS (Madrid Institute for Advanced Studies -NETIAS-, UAM /Casa de Velázquez) with a project about Thermalism in the Roman Empire.
Connected to various R&D projects as a member of a International Group of Excellence and the GEAAT, she was a visiting scholar at the University of Oxford and an invited researcher at the IRAA-CNRS in Aix-en-Provence, with complementary scholarships for research stays in Barcelona, Paris and Rome, as well as with stays linked to research projects and international archaeological excavations in England; Portugal; Switzerland; Tunisia, France and Italy; among other.
Author and coordinator of 13 books and more than 70 articles / book chapters, in highly valued publications, some of them as the main author; she has collaborated in 14 R+D+i projects, and she has collaborated with different international associations like EHTTA. In the field of teaching experience, she has teached at the USC, UAB and UVIGO, and currently at the UAM.
She also coordinate with A. Gutiérrez Garcia-M. a research project on the exploitation of natural resources (marmora) in Roman Galicia (since 2012), and she was also a member of the European and interdisciplinary CROSSCULT project of the H2020 call.
Keywords: Ancient Thermalism, Roman Archaeology, Roman settlements, Explotation of natural resources in Antiquity.
---
Universidade da Coruña
Estefanía López Salas
Assistant Professor in the Department of Architectural Design, Urbanism and Composition at the University of A Coruña. She is an Architect and she received her PhD in Architecture and Restoration from the UDC, as well as a MA in Architectural Restoration. Her research work has been published in a number of journals and books on the topics of monastic architecture and landscape evolution over the course of centuries, and cultural heritage with a multidisciplinary approach that combines historical sources, on-site investigation and digital technologies within the field of Digital Art and Architectural History.
Iria Caamaño Franco
Iria is a UDC teacher and researcher. She is a member of GET research group. PhD international in tourism from the UDC-USC-UVIGO. She teaches in the degree of tourism, human studies, sociology and in the Official master's in planning and Management of destinations and new tourist products (UDC). She also directs the summer course "An evolution of tourism in the framework of global society: challenges for its planning and management" and other seminaries related to tourism and heritage. She was also involved in research projects and elaboration of tourist plans funded by private companies and other institutions (Galician Government, Lugo Council…). She is also Editor of the ROTUR Journal specialized in tourism. Her lines of research mainly focus on tourism as an agent of socio-economic development, heritage and tourism intermediation. She has participated repeatedly in international conferences on these topics and co-authored more than 25 scientific papers and book chapters.
José Antonio Cortés Vázquez
José Antonio is an Assistant Professor at the UDC with International PhD in Social Anthropology from the Pablo de Olavide University (Seville, 2011). Master's degree in Social Anthropology from the University of Kent and a bachelor's degree in Environmental Sciences from the Pablo de Olavide University. He has worked as a professor at the National University of Ireland Galway and University College London, and has been a Marie Curie postdoctoral researcher at the Universities of Manchester and Sheffield. His work focuses on human-environmental relations, heritage studies and political ecology. He has analyzed mainly the social and cultural changes associated with the introduction of environmental conservation policies, neural movements and environmental discourses.
María José Andrade Suárez
María Andrade is recognized as a leading scholar in the study of sociology of tourism, culture and heritage. PhD in Sociology from Universidade da Coruña and a Master's degree in Planning and Territorial strategies in current society (Universidade de Santiago). Since 2010, he has been a Professor in the Department of Sociology at the University of A Coruña. María Andrade's research is based in sociology of culture and sociocultural projects. Her current lines of research mainly focus on Cultural Heritage and Tourism, Arts Tourism, Creative Tourism and creative and cultural industries. She collaborates with University of Barcelona team as advisor in H2020 project "UNCHARTED: Understanding, Capturing and Fostering the Societal Value of Culture". As a member of the GET (Group of Territorial Studies-UDC), she has co-authored more than 50 scientific papers in high-quality journals.
Uxío Novo Rey
Technician on research support. PhD and Degree in Political Sciences from Santiago de Compostela University (USC) and PreDoc on Sociology (UDC). Master on European Union and Management of European Funds at UDC and Postgraduate in financial multilateral orgs at ABANCA Business School (IESIDE now). He has been the coordinator of Management Committee of Ferrol World Heritage Candidature. Member of ACAMFE (Spanish and Portuguese association of writers' museums and legacy foundations) and AGPXC directorate (Galician region Professional Association of Cultural managers) in charge of internationalization. Member of Icomos Spain, Europeana and B.Creative network. He has been manager, consultant and cabinet advisor on some local and provincial governments and CCI enterprises on internationalization and EU projects.
---
Universidade de Vigo
Alberto Gil Solla
Telecommunication Engineer (1991) and Ph.D. in Telecommunication (2000) by the University of Vigo. Currently he is associate professor in the University of Vigo, teaching in the Telecommunication grade. He has been advisor of 4 Ph.D. thesis and more than 20 undergraduate thesis. He is part of the Group of Services of the Information Society, a group belonging to the Department of Telematic Engineering of the University of Vigo, where he has been involved in 40 national and international research projects, most of them developed in joint collaboration with industrial partners. His research lines embrace the design and development of intelligent systems for personalization of Internet and mobile applications, including automatic content recommendation. He is author of 50 publications in journals indexed in the JCR, and more than 60 communications in international conferences.
Guillermo Barreiro
Born in 1998 in Vigo, Galicia (Spain). Graduate in Telecommunications Engineering. Now working as a researcher at the Telematic Engineering Department of the University of Vigo, focusing in the application of data engineering to different areas.
José Juan Pazos Arias
José Juan Pazos-Arias (Senior Member, IEEE) was born in Baiona, Spain, in 1964. He received the degree in telecommunications engineering and the Ph.D. degree in computer science from the Polytechnic University of Madrid, in 1987 and 1995, respectively. He is currently a Full Professor of telematics engineering with the University of Vigo. He is also the Director of the Services for Information Society Research Group, which is involved with project on information services for different areas of health care, culture and tourism, and receiving funds from public institutions and industry.
Lucía Verdugo Gonzalo
Degree in Fine Arts and Master of Art in Direction in Advertising from the University of Vigo, Lucía has experience in content creation, graphical design, social media management and analysis, digital marketing and editorial design. She is currently pursuing a PhD in Communication and Social Innovation at the University of Vigo.
Manuel Ramos Cabrer
Manuel Ramos Cabrer was born in Lugo, Spain in 1966. He received his degree in Telecommunications Engineering from Polytechnic University of Madrid, Spain in 1991 and his Ph.D. degree in Telematics from the University of Vigo, Spain in 2000. Since 2001, he is an associate professor in Telematics Engineering at the University of Vigo, where he is part of the Group of Services of the Information Society and the Interactive Digital TV Laboratory. He is author of more than 40 publications in journals indexed in the JCR, and more than 70 communications in international conferences. His research topics are recommender systems, semantic reasoning and interactive applications design and development. Since 2018 he is Vice-chancellor of Academic Organization and Teaching Staff of the University of Vigo
Martín López Nores
Telecommunications Engineer and PhD from the University of Vigo. A professor in the School of Telecommunication Engineering since 2004, he has supervised 7 PhD theses (5 more in progress) and has tutored more than 60 graduate and undergraduate theses. He is also the co-author of more than 70 articles in journals with the Services for the Information Society research group (ssi.det.uvigo.es) and has made presentations at more than 30 international conferences. Since September 2020 he has been deputy director of the Center for Research in Telecommunication Technologies atlanTTic. He was leading researcher of University of Vigo in FP7 project EXPERIMEDIA and H2020 project CrossCult, both dealing with information services applied to the enjoyment and dissemination of history and cultural heritage.

Ramón Carreño
Telecommunication Engineer from the University of Vigo. Out of an interest in rural mobility, he is working since 2020 on a project that pursues the improvement of the public transportation system of Galicia (Spain), while at the same time maintaining sustainability through route optimization.
Reyes Riveiro
Degree in Journalism and Master in Marketing, Consultancy and Political Communication from the University of Santiago de Compostela (USC), and Master in Digital Journalism from the Autonomous University of Barcelona (UAB). Reyes is specialized in corporate communication, social media management and digital marketing, thanks to her experience as a journalist in the media, advertising agencies and press offices of different institutions and non-profit organizations. She is member of the Association of Professional Journalists of Galicia.
Since March 2020 she has been working as Communications Manager at atlanTTic, the Research Center for Telecommunication Technologies of the University of Vigo (atlanttic.uvigo.es).
Roi Martínez Portela
Degree in Telecommunication Engineering from Universidade de Vigo. Currently working on a solution that offers public transport on demand to the rural areas of Galicia, aimed to improve the quality of life of their inhabitants, make the countryside more attractive to city dwellers and reduce the carbon footprint.
Susana Reboreda Morillo
PhD in Ancient History from the University of Santiago de Compostela (1993). Since 1997 she has been a Professor of Ancient History at the Faculty of History at the Ourense campus of the University of Vigo and held various management positions (dean, director of the Student Area and vice-dean). She is currently dean of the Faculty of History. She teaches in the area of Ancient History and over the last ten years she has participated in competitive research projects developing the line of women in Greek Antiquity.
Vicente Romo
Professor and dean at the Faculty of Education and Sports Sciences at the University of Vigo (Spain). His research interests include physical activity and its relationship with health, and how these parameters can condition the development of the territory and urban planning. He was a professor at the Universities of Granada, Santiago de Compostela and A Coruña, and a researcher at the University of Illinois at Urbana-Champaign. He has extensive experience in university management. He has participated in European projects such as the Active Campus Europe.
Águeda Gómez Suárez
PhD from the University of Vigo and teacher in the area of Sociology in the Faculty of Education Sciences and Social Work. With a doctorate in Sociology from the University of Santiago de Compostela and a degree in Sociology from the Complutense University of Madrid, she has developed her research work on issues related to gender, ethnicity, collective action in Latin America, prostitution and masculinities. She directed eighteen investigations as Principal Investigator and published eleven monographic books, twelve book chapters and thirty scientific articles in indexed journals, such as "The pedagogy of cruelty in the putero story" (2020), "Ethnosexuality and transbinary gender identities" ( 2020), "El putero español: who are prostitution clients and what are they looking for" (2015) and "Indigenous sexual cultures" (2010), among other publications. She is currently the director of the Equality Unit of the University of Vigo.
---
Università Iuav di Venezia
Maddalena Bassani
Maddalena Bassani (06/03/1973) has studied Archaeology with full marks and distinction at Padua University (Degree, Specialization and PhD). Since 2020 she is Associate Professor of Classical Archaeology at the Iuav University of Venice. Since 2004 she has collaborated with various national and international Institutions: Authority of Veneto for Archaeology, Università Iuav in Venice-Centro Studi classicA, CNR-ISMAR in Venice, Ca' Foscari University of Venice, École Française de Rome, Université de Lille. From 2016 to 2019 she took part with a coordinating role in the H2020 project "CrossCult: Empowering reuse of digital cultural heritage in context-aware crosscuts of European history". Author or co-author of over 90 publications, she has taken part in numerous national and international
conferences and she is member of editing boards of some scientific series. Her studies focus on Roman residential buildings and Roman religion, as well as on the exploitation of the thermomineral sources during the Roman age; furthermore, she studies the Venice Lagoon from Antiquity to the Modern age thanks both the archaeological contexts-artifacts and the manuscript documents.
---
Università degli Studi di Padova

Jacopo Turchetto
Jacopo Turchetto (PhD and post-doc at the Universities of Padova) is now Research Fellow in Ancient Topography at the University of Padova (Department of Cultural Heritage), where he teaches Ancient Topography and is responsible for the Ancient Topography and GIS laboratory.
His research deals with the reconstruction of Roman and post-classical road networks and landscape organisation in north-eastern Italy and central Anatolia (Cappadocia), and merges traditional archaeo-topographic and GIS-based approaches (Network analysis, Least Cost analysis, Postdictive analysis, Visibility analysis, Genetic Algorithm analysis).
He has recently published a monograph on the Graeco-Roman routes of central and southern Cappadocia, and a volume on the Roman road system of the province of Belluno, in north-eastern Italy.

Paola Zanovello
---
Univerzita Komenského v Bratislave
Blandína Šramová
Blandína Šramová is an associate professor of psychology who works as a lecturer at the Comenius University in Bratislava (Slovakia) and at the Thomas Bata University in Zlin (Czechia).
In the course of her academic career, she was a leader of dozens of national research projects and a researcher in international EU projects. Her pedagogical and research activities are focused mostly on the application of psychological knowledge to the marketing and media practice.
In the project rurALLURE she will be in charge of the mapping of the Slovak part of the Central European Way of Mary with the start point in Šahy and the finish point in Trstená.
Tatiana Deptová
Tatiana Deptová completed her Master's degree in Slovak language and literature and in folklore studies in 2001. She obtained her Ph.D. degree in mass media studies and marketing communication. She worked as a lecturer at the Department of Marketing Communication and Advertising at Constantine the Philosopher University in Nitra.
She is currently a lecturer at the Department of Marketing Communication at Comenius University in Bratislava. Her primary specialization is in the analysis of advertising communication, with the emphasis on their potential and their limits in the marketing practice, and on the ethics of marketing communication.
She participated in 5 research projects, supervised more than 50 theses, initiated the "Circulator" project (an international competition in advertising for university students), and works with students on creating promotional tools and campaigns focused on socially-oriented/non-commercial topics.